I have to give the month its due, as yesterday was very nice after the snowy Tuesday.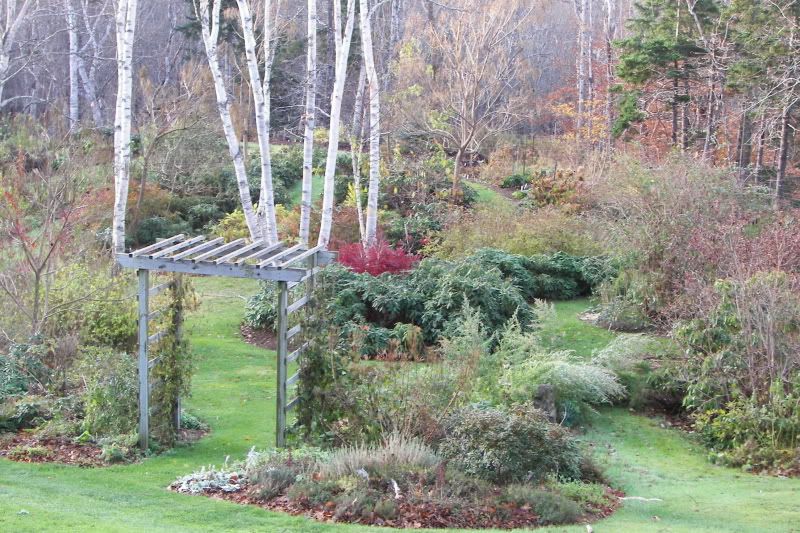 In addition to "ditch work", I had a little look around.
The many groups of fall crocus(C. speciosa) were still looking quite perky, with some just poking their noses out of the ground. They have had the challenge of a lot of wind and rain in the past week or two. Some are always looking quite floppy.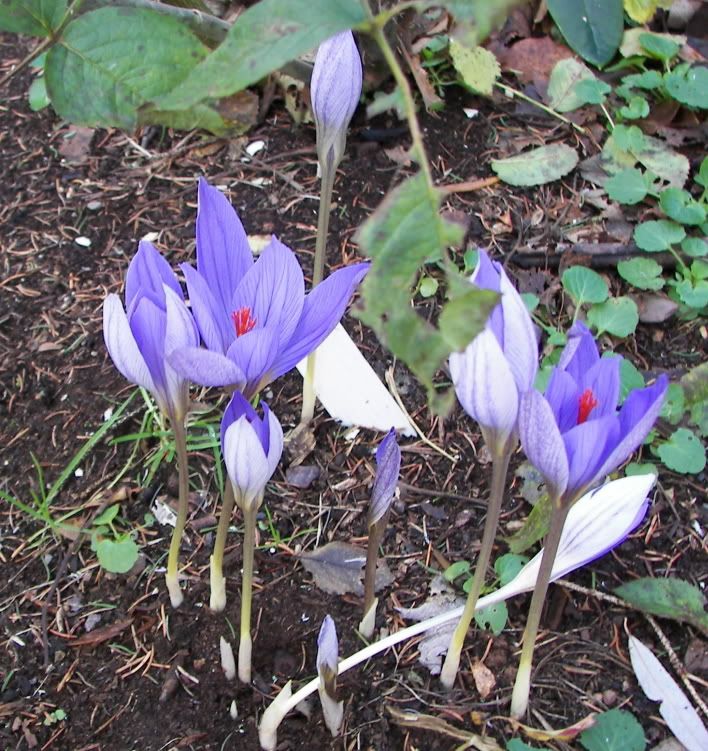 This little bee was just tumbling about in the crocus flower.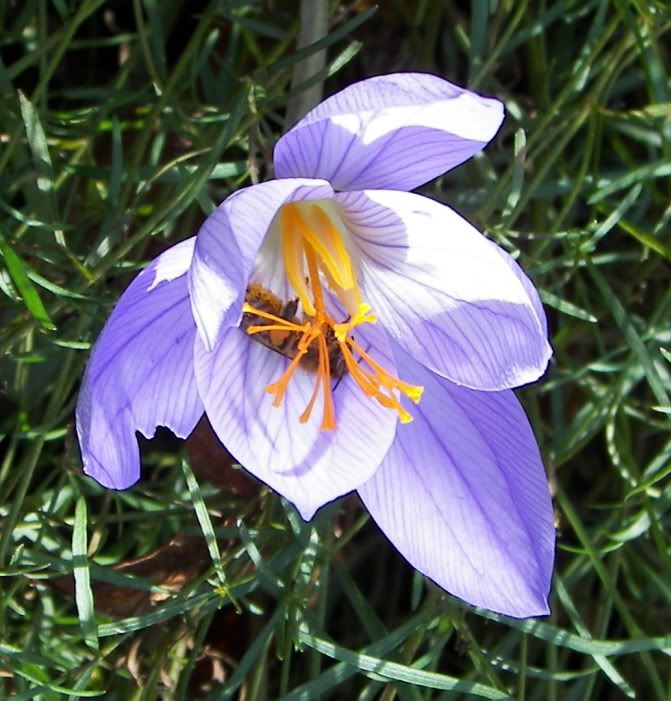 This year the azaleas didn't seem to have such vibrant colour as in most years, but some are still quite nice.
Some varieties have lost most of their leaves, while others are still hanging on.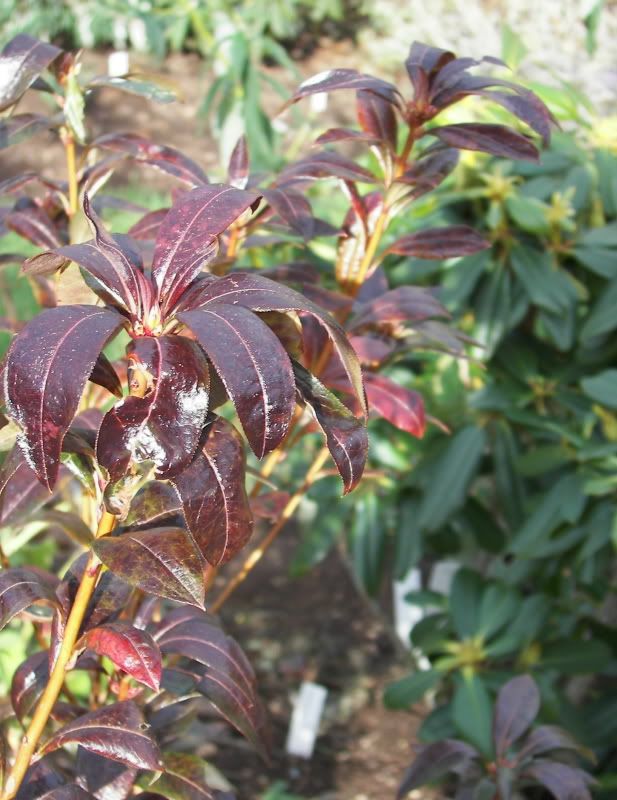 The mild fall seemed to have kept the deep red of the Enkianthus foliage from appearing as well
.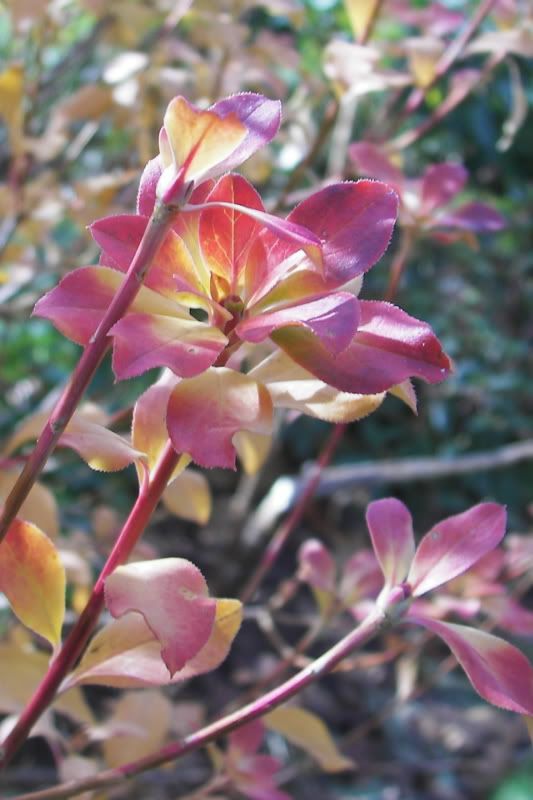 Enkianthus foliage is normally the most intense red.
These skies are promising rain.