Time seems to fly once summer gets here in earnest.
July flew by with no blogging done.
It was for the most part a very hot, dry month for the garden, and the gardeners.
We got rained on towards the end, which was a saving grace.
Daylily season seems to dominate these days, but we are looking forward to a wonderful August display of Oriental type lilies.
Each year we try to keep track of the daylily bloom, and since there are quite a lot, that is a job.
Here is a link to some of this seasons "bloomers". There are some to come yet.
http://smg.photobucket.com/albums/0903/willowgarden/08_JULY/July%20Daylilies_08/
One nice interesting bloom came on a seedling from Canadian Border Patrol.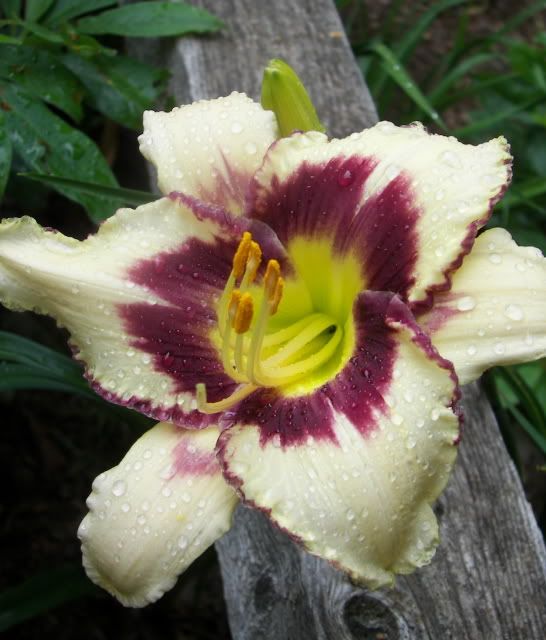 The CBP daylily is a beauty, but doesn't seem to be endowed with the vigour of many others.
We have lost several over the last two winters, and have only a couple left.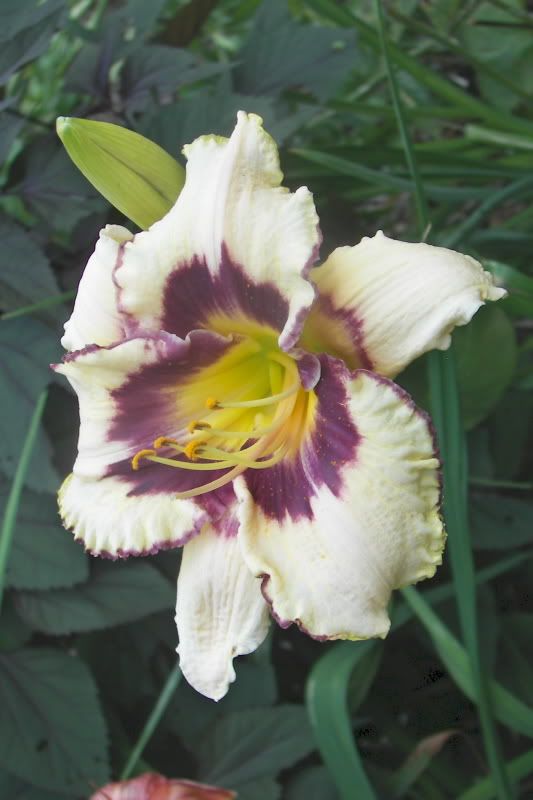 I think it is the only daylily we have ever grown that seems to "pack it in".
There is a "look a like" called Edge of Darkness that seems a bit stronger. It is currently "struggling" to maintain itself in spite of me! It needs to be moved to a good spot.