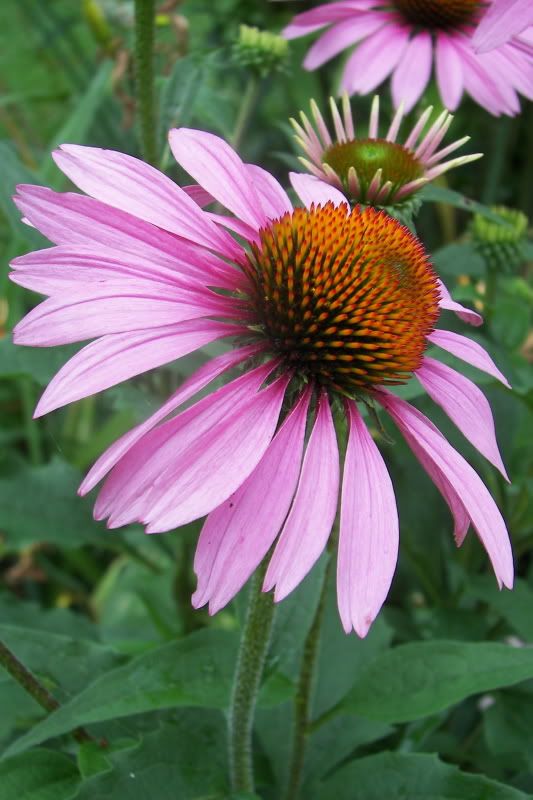 Purple Coneflowers (Echinacea) seem to make themselves very much at home this time of year, and we likely have a few more than we need in some spots(and less than we need in others).
Most are simply variations on the theme from Echinacea purpurea.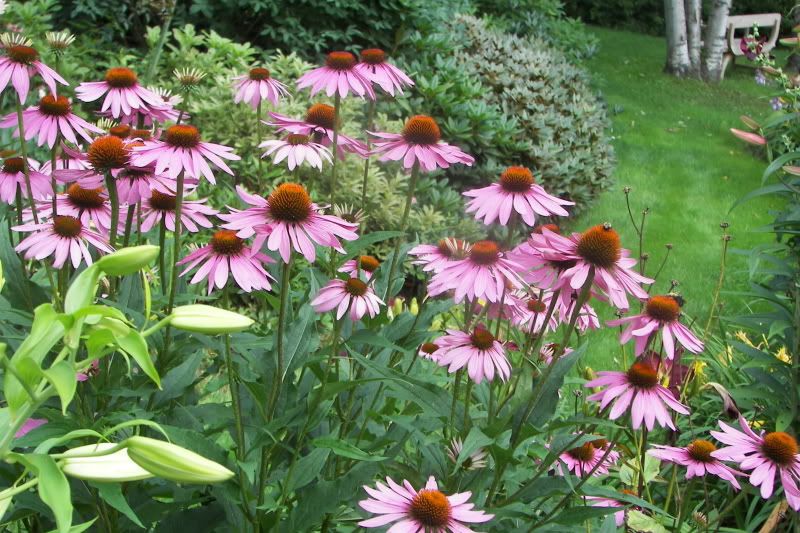 It is quite interesting to see the many different flower forms.
We do have one of the 'Double Decker' types, but it seems to ignore the fact it was supposed to be "special". A meagre "tuft" is all it can sport!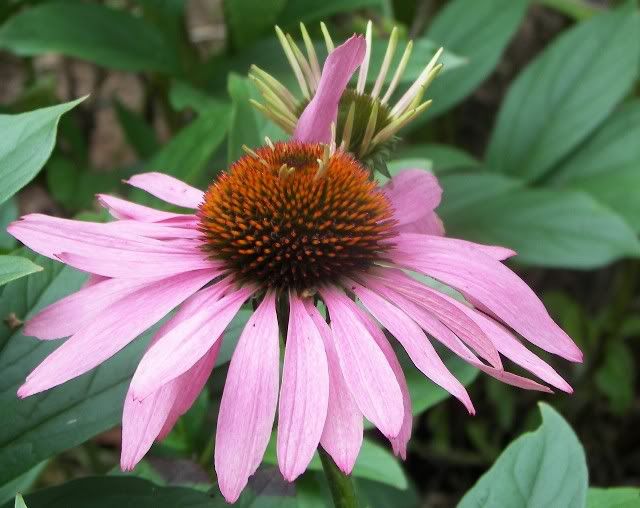 Our only white form has been here a couple of years, but doesn't have the vigour of the purple types.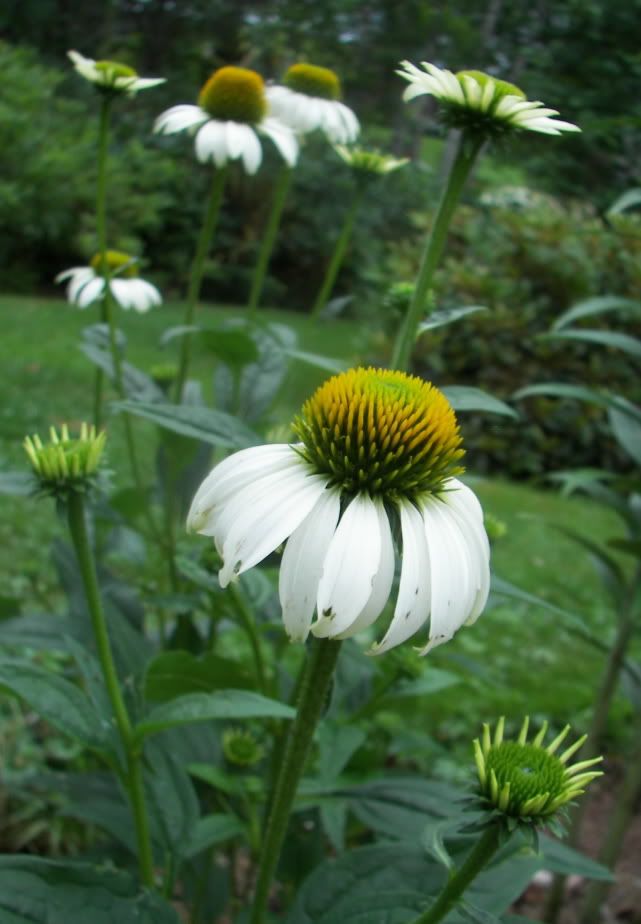 There are always a large number of bees about, but I haven't encountered too many butterflies this year. Perhaps the rather long period of rainy weather had something to do with that.
They make quite good companions for various lilies and daylilies.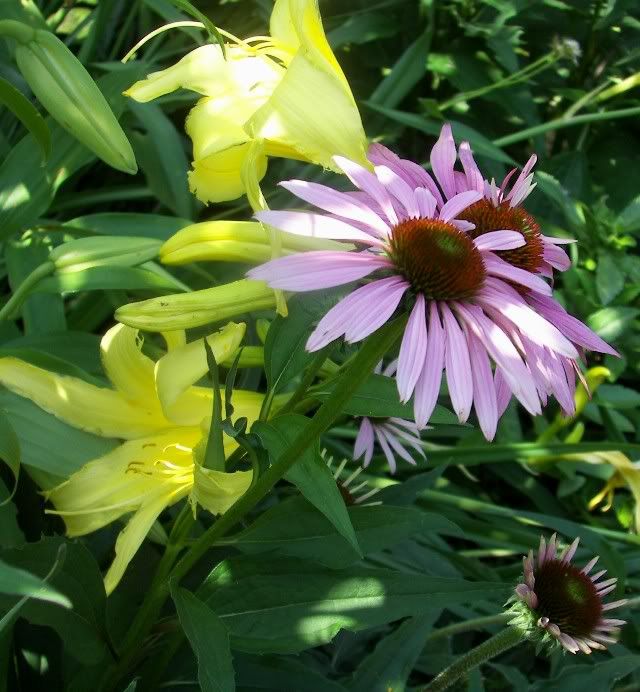 Daylily 'Strutter's Ball' in the background here.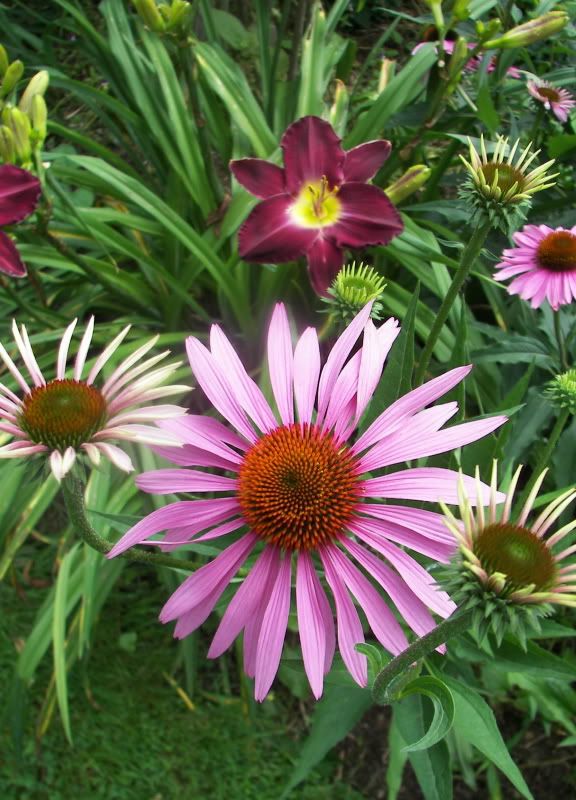 The lily here is Lilium sargentiae.
It has occurred to me that there are virtually none in the front gardens, so perhaps we should try to "fix" that. Shadiness is a factor that restricts them out front, as well.