We have had about 48 hours of mild temperatures with a lot of wind and rain, so we are in the midst of a February thaw.
Not all of the snow is gone, but a lot of areas are now more muddy than icy.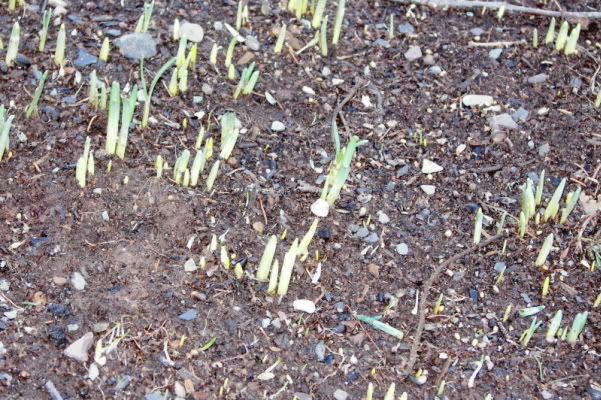 There seems to be optimism in the ground, since there are many instances of bulb noses poking through to today's sunshine. This patch of Snow Drops always pokeup very early.
The rhododendrons are having a respite from the cold, and are all plumped up.
It is nice to be reminded of impending blooms, even though we know it will still be quite awhile before anything actually happens.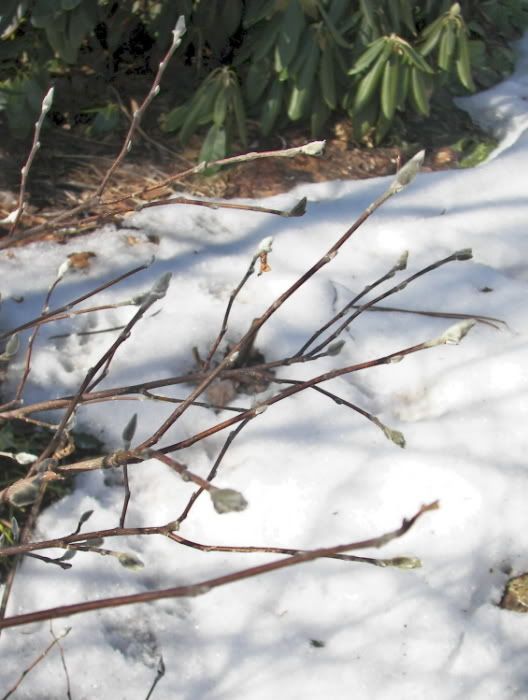 Much of the residual perennial foliage now looks a bit flattened, but here and there a few bright spots appear.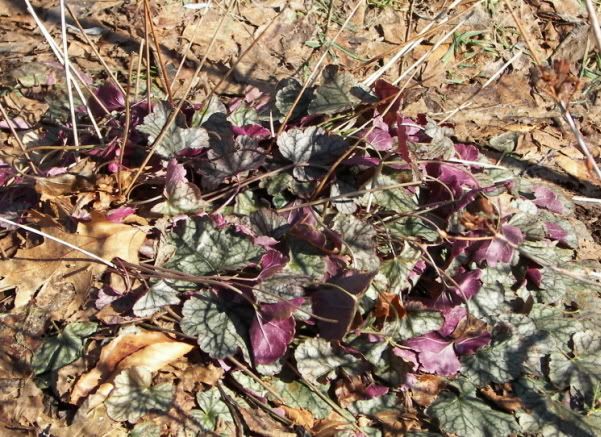 I have been experimenting with a bit of embedding today. There is a slideshow from Webshots at the bottom of the post. Click to activate the show. It is simply a few images from last July, no particular theme as of now.
There are also slideshows conjured from PhotoBucket and Picasa Web Albums. A bit of trial & error will show which works best.