Jodi DeLong has initiated a blogger's location survey( her logo above), so we can all put ourselves on the MAP!
We are located about 15Km outside Antigonish, Nova Scotia in a rural area called Maryvale. It is located due North of Antigonish, and a stones throw from the waters of St George's Bay, and the Northumberland Strait. The "shore road," as we call it, is actually Route 245, and is a very scenic route towards the town of New Glasgow.
We actually live on The Old Maryvale Road, which seems to some to be the middle of nowhere, but a few minutes of travel can quickly change that.
The town of Antigonish is quite a bustling little town, the home of St. Francis Xavier University. In the fall and winter, the population has a decided increase.
Welcome to "The Willow Garden"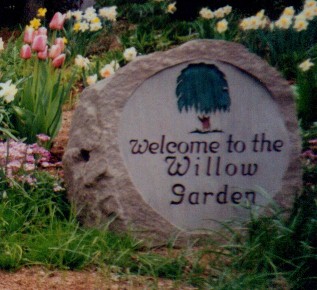 Here we are with directions a la Google Maps.
View Larger Map