Two or more weeks of functional spring-like weather has meant the emergence of a few of our harbingers of spring.
Even though the untrodden path of snow presents itself....Dog, cat and I took a little stroll.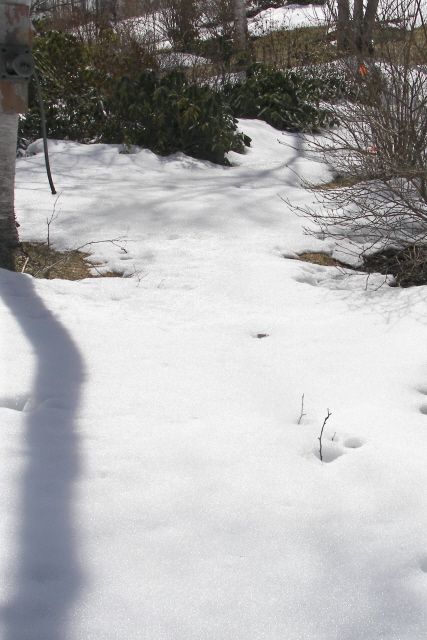 The brightest of the bright as far as crocuses are concerned are these C. ancyrensis.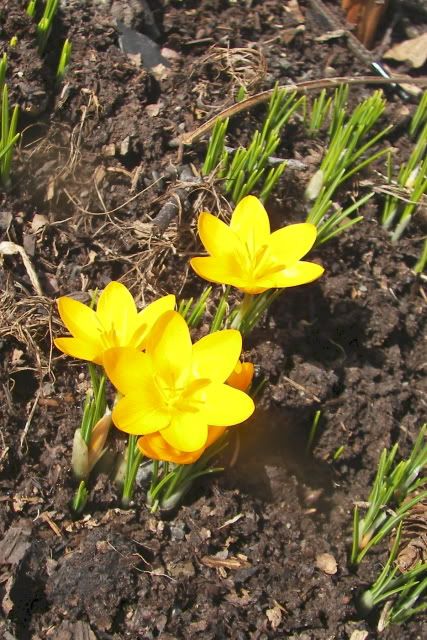 They literally scream sunshine!
It is always interesting to see the foliage and blooms literally emerging from the snow. As soon as snow leaves, shoots and blooms take its place.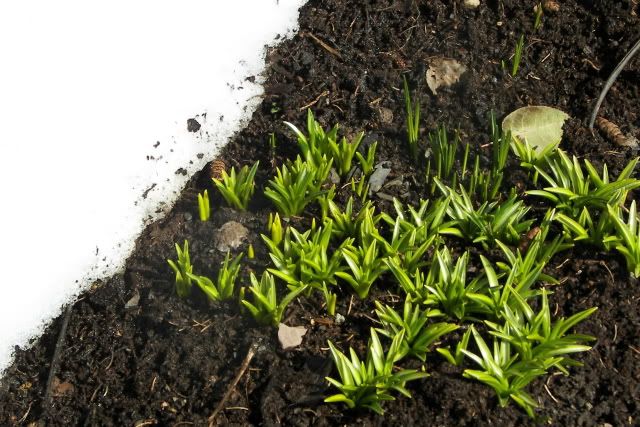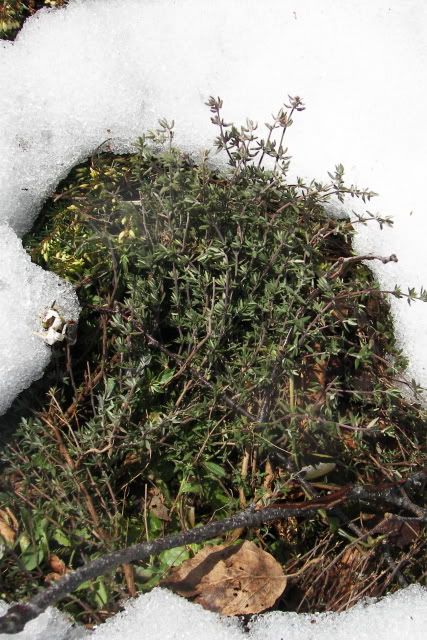 In spite of the progress, this part of the veggie garden looks pretty far behind. No garlic shoots to admire just yet.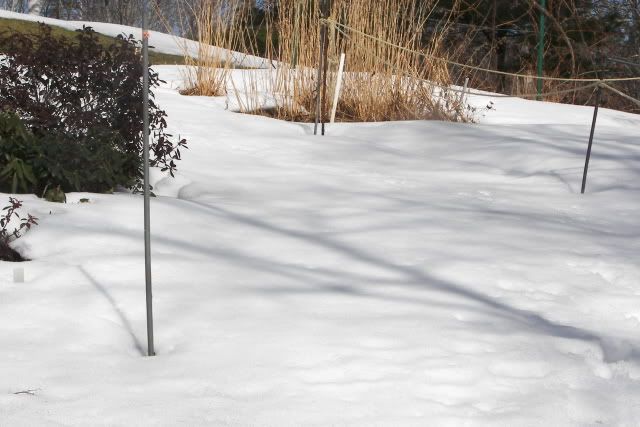 Voodie has found a lovely spot under a patch of rhodies.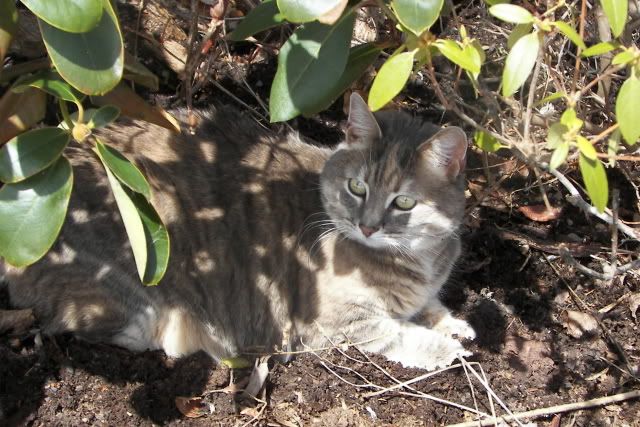 The furry buds of the Magnolias are waiting for warmer weather before shrugging off their furry coats...a good plan, no doubt.
Looking back upon the now "trodden" path.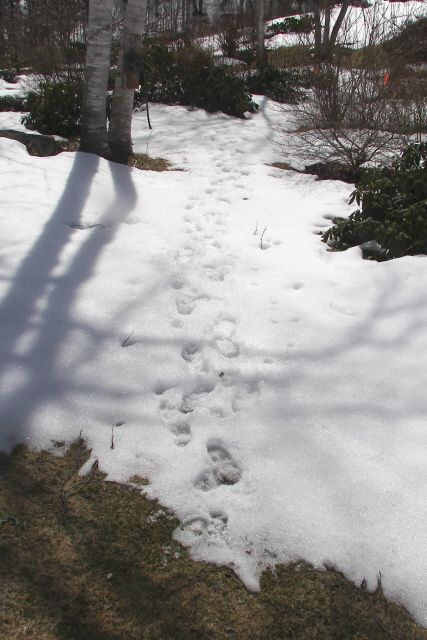 The little patch near the house has the earliest warm up of anywhere, so it is common to se these little violet crocus popping up as soon as the snow leaves. The cats enjoy lolling in the remnants of the Catmint after a long winter.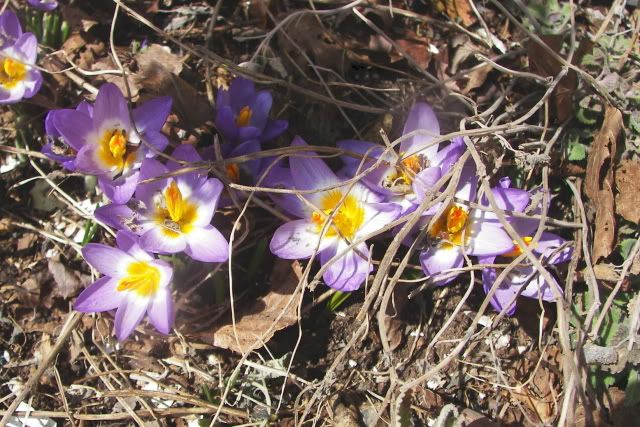 This seems to be an early start for this patch of purple Hellebore in the front garden. Even the foliage is in quite good shape. Some springs it will be black.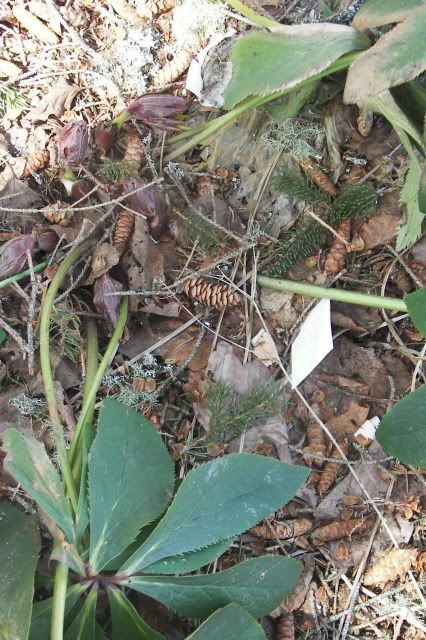 Colour showing on the buds will likely not progress too much for awhile.
Just lifting ones head from these buds and looking across the rest of the front garden shows why those Hellebores on the other side won't soon be putting in an appearance!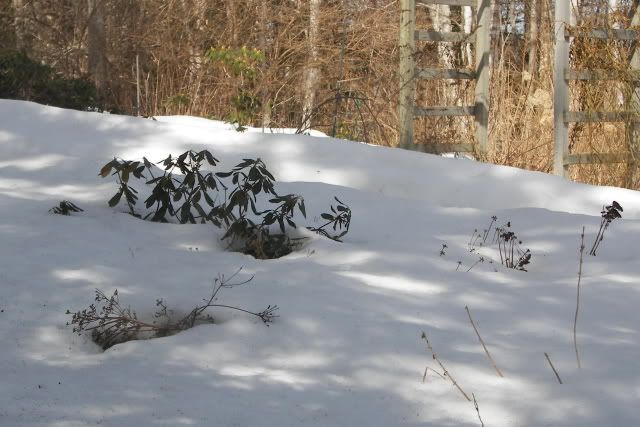 Tomorrow is the first day of official spring....looks like we are ready!