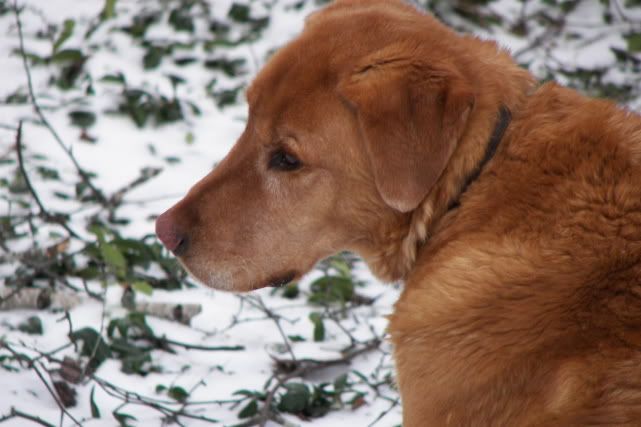 We had the unfortunate loss of our old golden dog '"Jake" on June 5th.
He had been with us for most of his twelve years, and was a fixture throughout the gardening year.
Reclining in the Glory of the Snow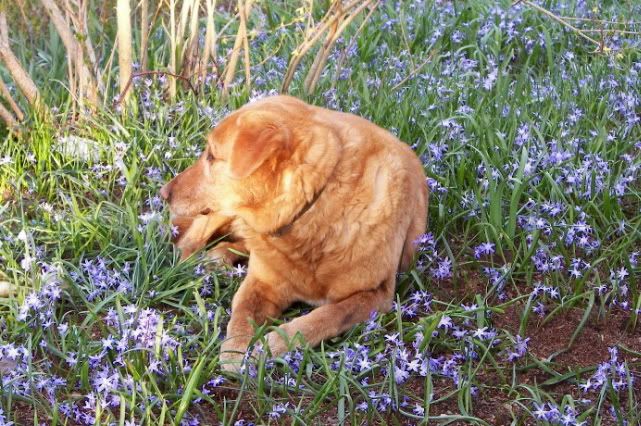 ...and beside the Impatiens bed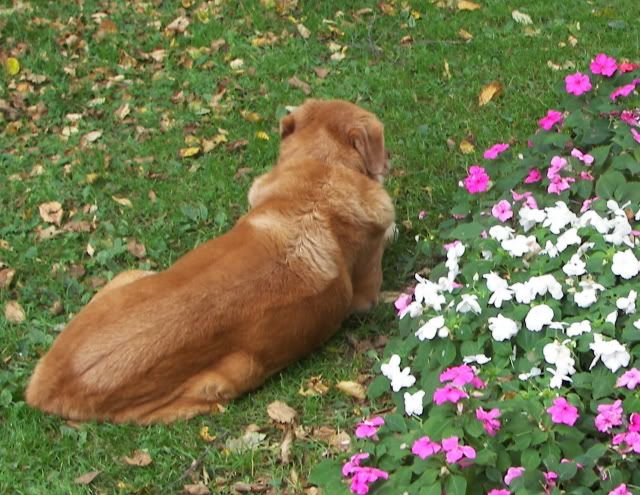 Chasing sticks was a life long occupation.....small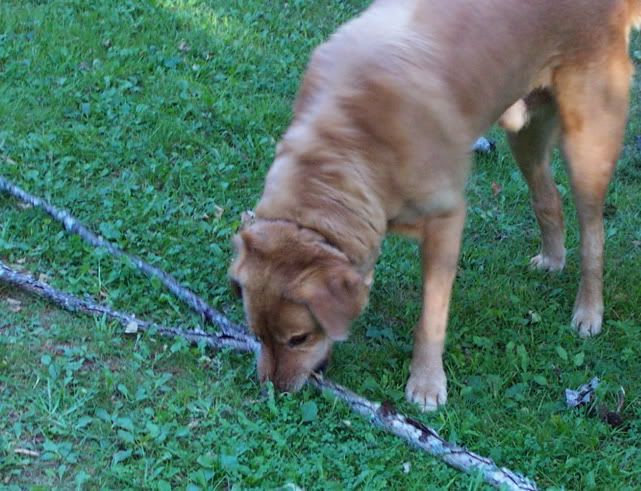 and big......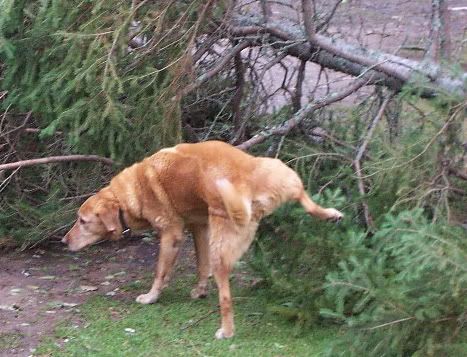 Helping with the fall potato storage....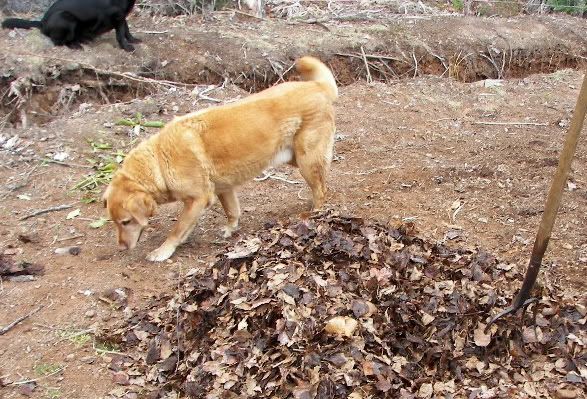 Winter was a sometimes thing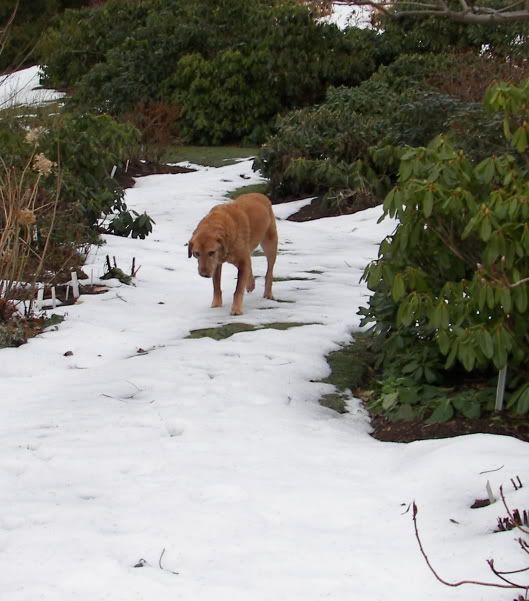 .....indoor reclining was most common.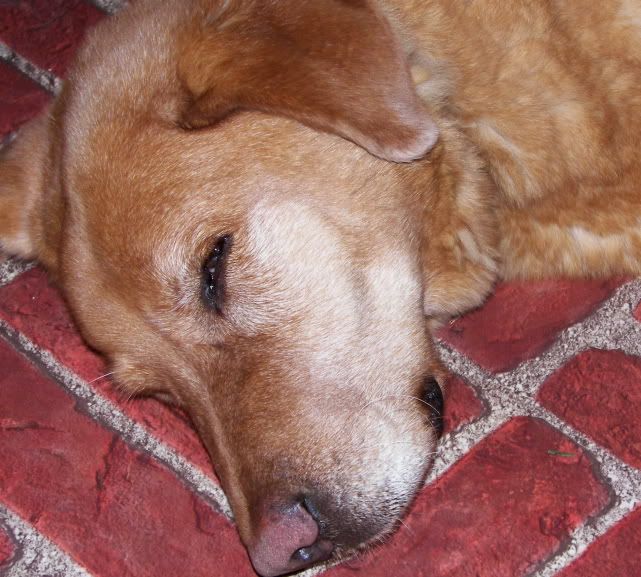 We think he had a good life with us.