'Red River' is among our favourite rhodies, partly because of its late bloom time, partly because it is just plain beautiful!
They say "save the best for last"! Perhaps this is true for Red River, a late blooming R. maximum hybrid. This year it has amazed us more than usual!
It has handsome big, red buds.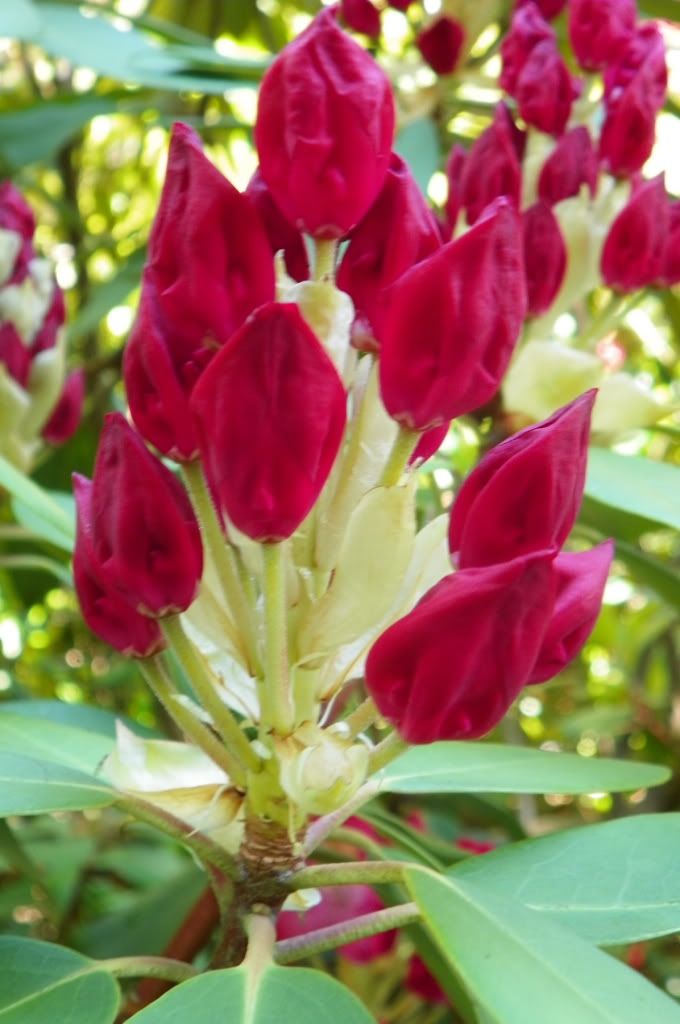 These have opened all over the plant, except for one small area near the bottom of the plant, which has lots of new growth.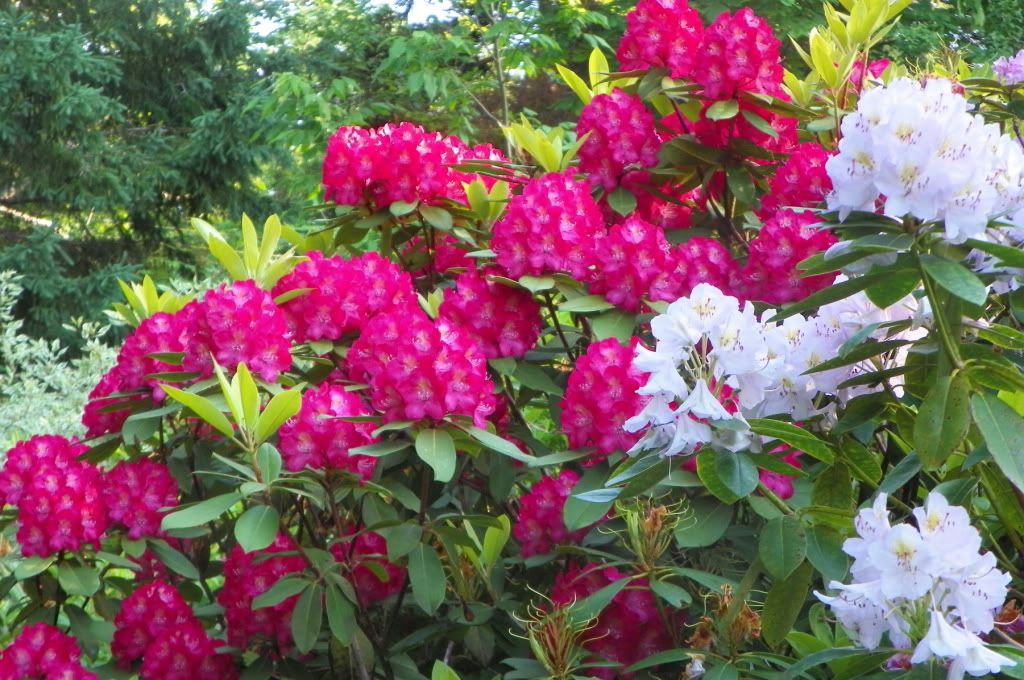 Each truss seems beautifully complete.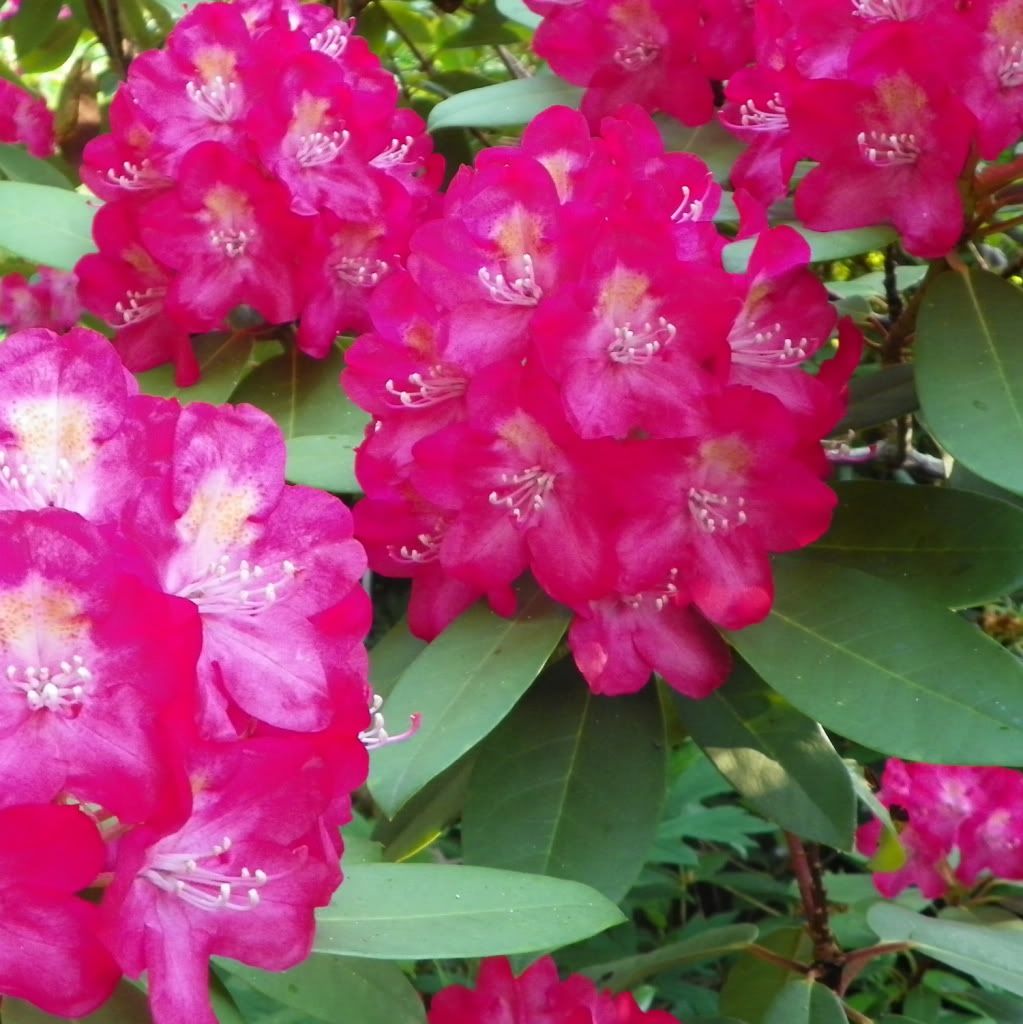 The florets have an interesting bit of white on the face.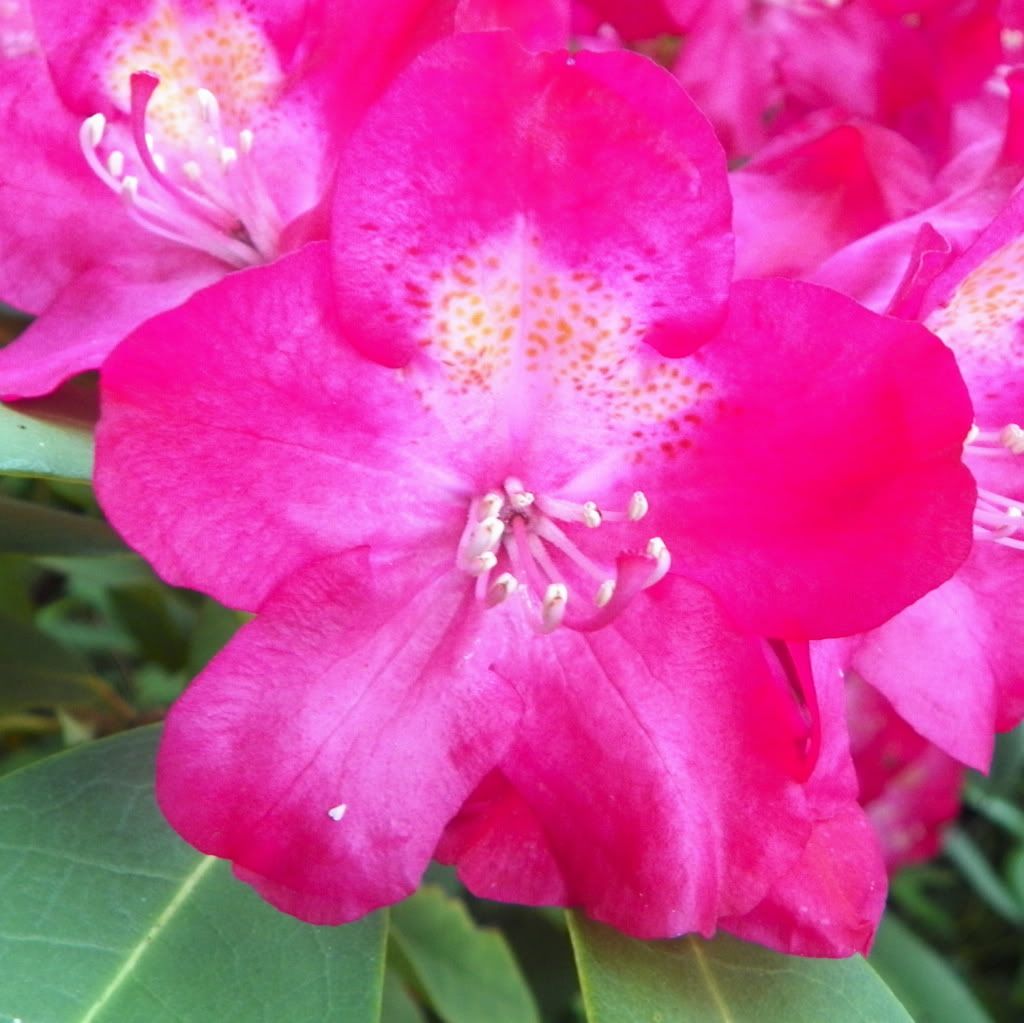 It rather makes up for the near end of rhodie season.....still one or two to bloom.