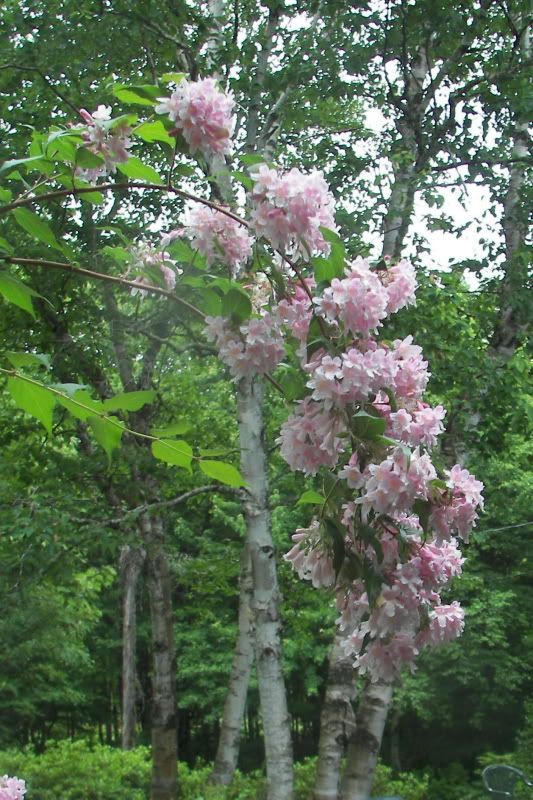 This weeks' rain gave many things a bit of a temporary droop, but the Beauty Bushes didn't seem to mind. Share some observations about that!
Beauty after the rain - Garden Gallery - Canadian Gardening Forums
There were many other things showing off this week. Lots of peonies that were , of course, laid low by rain. This is Festiva maxima in a typical pose!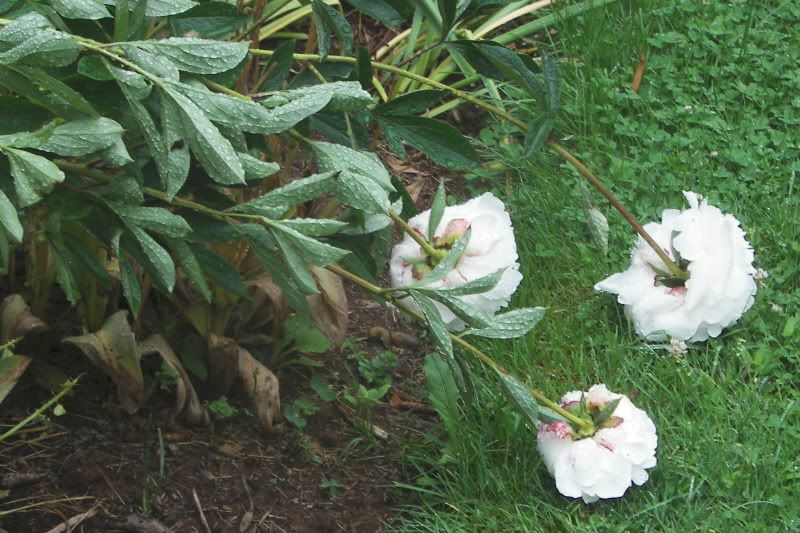 It seems to be a rite that buckets of peonies for bouquets get picked each year.
This year they went to a wedding being held this July1st.
The big doubles fall the worst....this year many were low, but hadn't actually broken.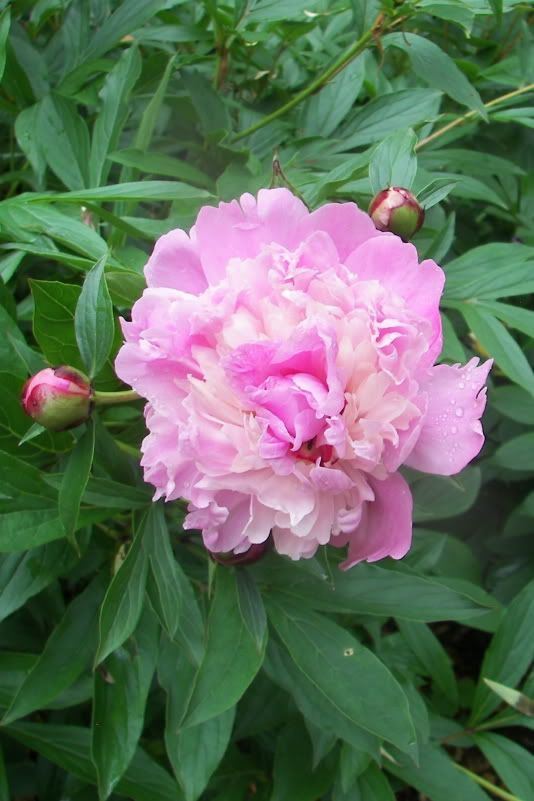 There are lots of interesting peonies in bloom just now, both named varieties and seedlings....sometimes we forget who's who.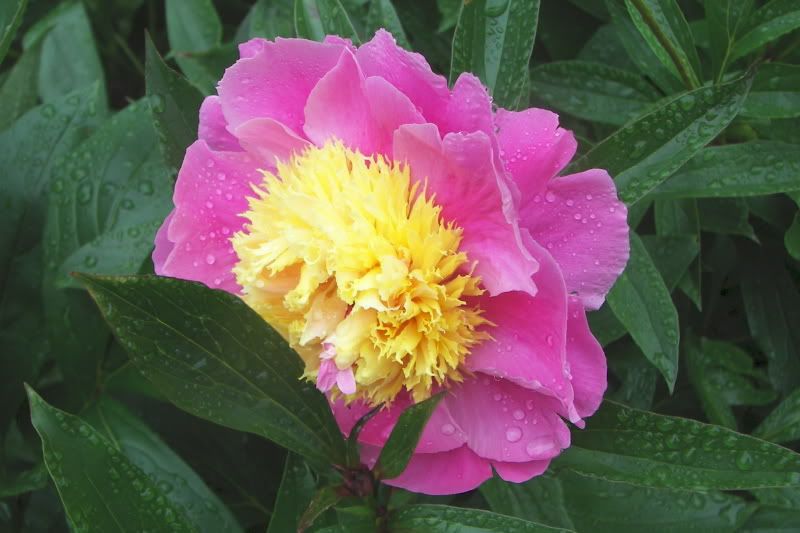 We have been wowed this year by the vigour and beauty of our Magnolia tripetala. This tree seems to get better each year. It adds a touch of exoticness to our garden with its huge leaves and tall stature.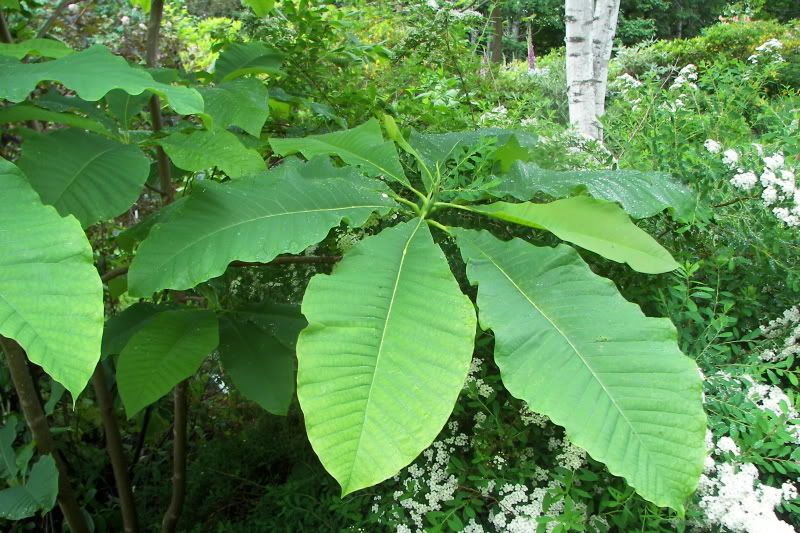 Another plant giving a bit more of itself is the Tricolour Broom...this plant has a bit of a struggle to come through winter looking very great.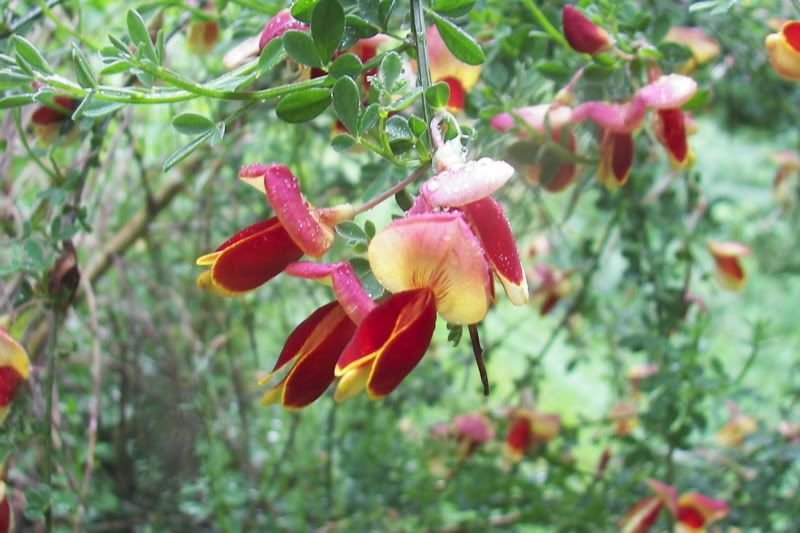 Even the clematis on the back arbor have been great....I always think clematis do better for others than for us!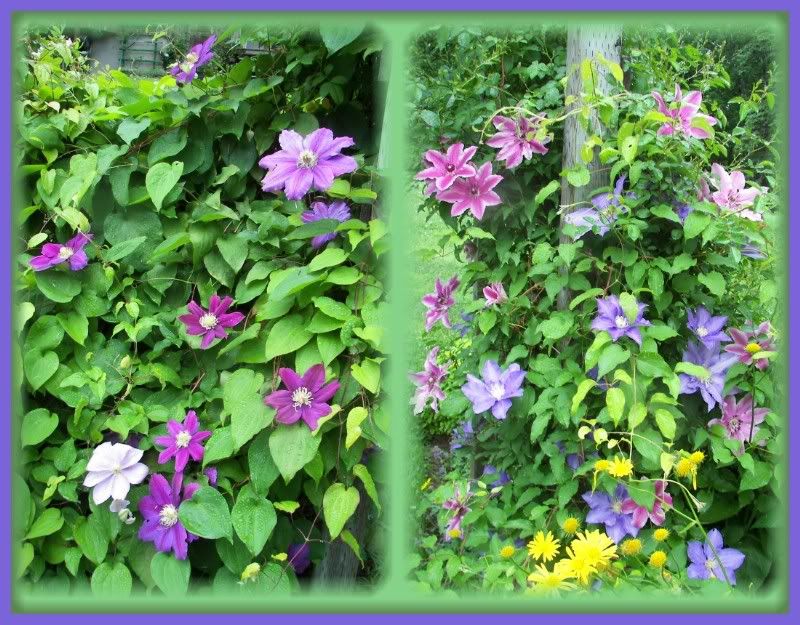 These are the individuals growing here amongst the roses and azalea.